Our Mission
At OWL Venice, we believe that to heal the world you must first heal yourself. Through our wellness services and products handcrafted with organic and local ingredients, we seek to transform lives from the inside out and make a positive impact in our local community and beyond.
Our Story
Certified Organic
Hand Crafted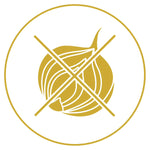 Void of Common Allergens
Infused with Herbs
FIND OUR BROTH ELIXIRS AT
"Hands down the best cleanse I've been on."
THE OWL RESET- MAINTAIN YOUR GUT HEALTH & DIGESTION
Shop Now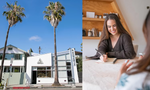 OWL HQ
Located in the heart of Venice on Abbot Kinney, come shop our selection of handcrafted goods and broth elixirs, meet with a certified health coach, or pick up a pre made OWL Reset.
1613 Abbot Kinney
Venice, CA 90291
Sun - Fri, 10am - 5pm
Saturday, CLOSED
Get Directions
Total Time: 30 minutes (+ 1 hour chill time) | Servings: 12 With gluten-free flour, coconut sugar, ghee, matcha powder and dusting of powdered sugar Ingredients: 2...
Total Time: 30 minutes | Servings: 4 servings
served on top of a bed of lentils, spinach, thyme, ghee, lemon zest and parsley and pomegranate
INGREDIENTS For the mashed potatoes: ½ cup Cashew milk cream, warm 7 tbsp Ghee Yukon Gold Potatoes x 2 lbs, peeled, quartered Kosher salt to...